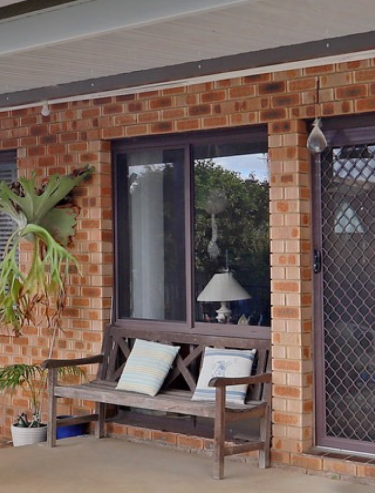 Winston Hills
Home Improvements Winston Hills

Your Outdoor Living Experts in Winston Hills
When you love spending time outdoors, you need to make the most of the areas around your home. Here at Hi-Craft Home Improvement, we create incredible outdoor living spaces throughout Winston Hills.
With more than 70 years of experience behind us, we know what it takes to make outdoor living easier. Whether you want to add a pergola that's ideal for hosting barbecues under or you need a carport, we'll finish the job to the highest of specifications.
If you need a quote for any of our projects, call 1300 659 276 or complete our contact form.
At Hi-Craft Home Improvement, we work on the following projects:
Alfresco areas
Pergolas
Carports
Patios
Aluminium and hardwood decking
Sunrooms
And more!
Attractive alfresco areas in Winston Hills
Do you enjoy spending time outdoors socialising? With our alfresco areas in Winston Hills, you'll get more fun out of each barbecue. In addition to making your garden more aesthetically-pleasing, our alfresco areas extend the living space from inside your home to create one outside too. Once you've added your outdoor furniture, you'll have an exciting new living space that you'll feel proud to show off.
Pergolas for easy outdoor living
When you need a pergola in Winston Hills, come to us. Pergolas provide you with an overhead roof that guards you against the sun. At the same time, you can enjoy the fresh air outdoors. While designing your pergola, we'll focus on complementing the existing aesthetic of your home and yard.
Carports that protect your vehicle
When your vehicle is important to you, you'll want to keep it safe. Our carports act as an excellent alternative to building a new garage. Each one protects your car against the elements, at a fraction of the cost.
Patios for outdoor socialising
If you love socialising outdoors, but you don't feel as though your garden makes it easy to do so, come to us for a patio. We'll listen to your design ideas and then incorporate them into our plans. Once we're finished constructing your patio, you'll have the perfect space for barbecuing. We're adept at working in yards of all sizes. As a result, no job is too big or too small for us.
Aluminium decking that's easy to maintain
Adding decking to your property certainly comes with lots of benefits. At the same time, you're creating another structure that requires maintenance. Our aluminium decking looks like hardwood, but it's easier to maintain. We provide a selection of colours you can choose from, which makes matching the aesthetic of your home easier. Aluminium decking is incredibly easy to clean, plus it can withstand the strains of bad weather.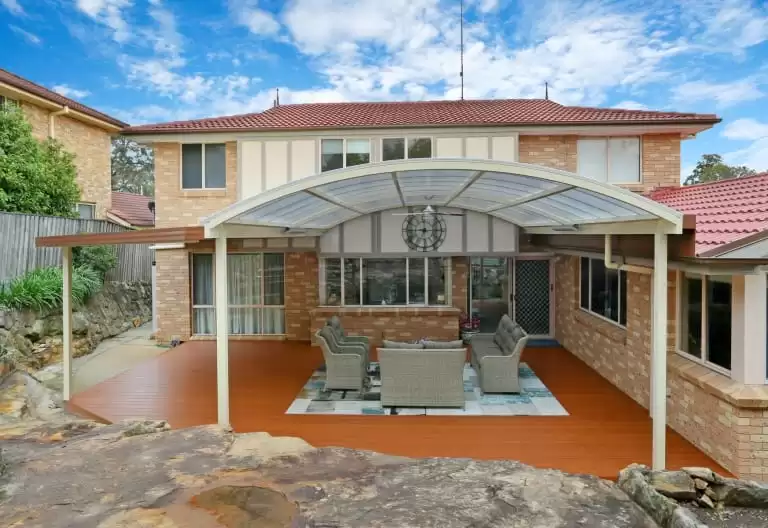 Traditional hardwood decking
When you're a fan of traditional hardwood decking, it's hard to want anything else. At Hi-Craft Home Improvement, we use high-quality wood. When you come to us for traditional hardwood decking, you'll benefit from wood that supports a lot of foot traffic. As a result, you can enjoy your new decking for many years.
Sunrooms you'll love for years to come
Sunrooms are incredibly versatile and they bring a lot of value to your home. We construct sunrooms throughout Winston Hills. Whether you want to use yours as an additional family room or you're creating a space for working, you'll love the high-quality results we produce.
Designing your new outdoor space
If you're ready to design your new outdoor space, we want to hear from you. We work on properties throughout Winston Hills. Using a combination of our experience and familiarity with the area, we never fail to complement your property's existing structures.
---
At Hi-Craft, the specialist team will make the whole process of improving your home as simple and hassle-free as possible. Purchasing a Hi-Craft structure gives customers a full service from start to finish including a dedicated design consultant, an office team who look after approval submissions as needed, project managers and builders. Get a free measure and quote today to make your home improvement dreams a reality.