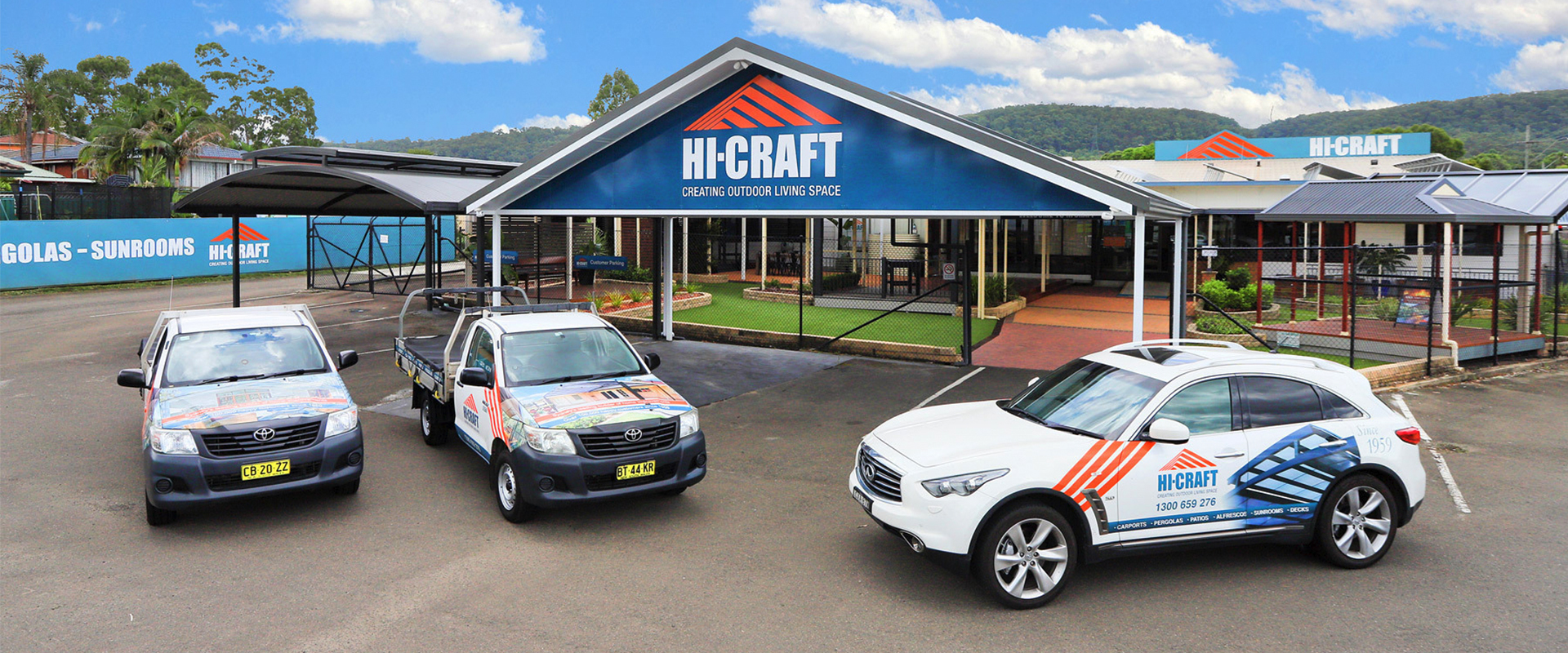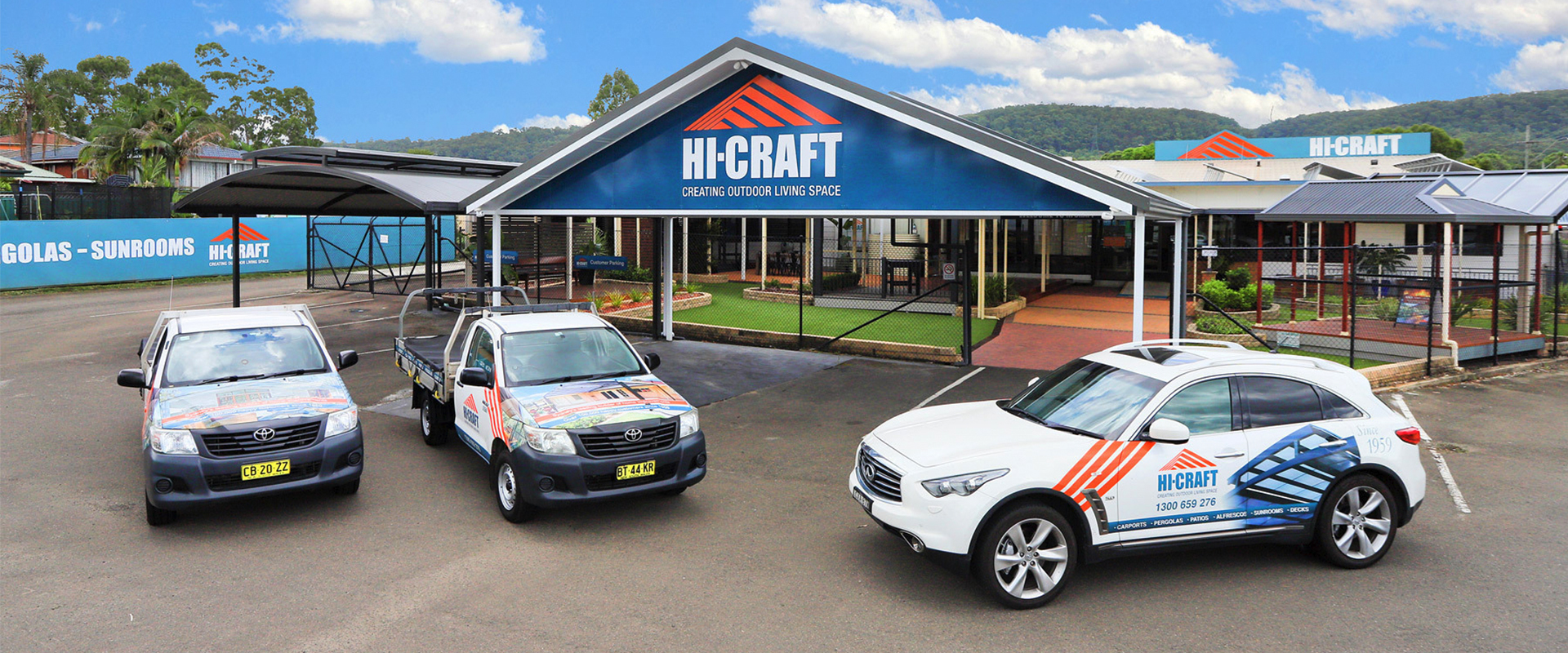 Beware the risks:


Avoid the pitfalls of unlicensed
and uninsured builders

Your Trusted Experts in Crafting Quality Outdoor Living Spaces for Over 60 Years
Create a traditional Room

without

the

high costs

of
large-scale builders

We've Helped Customers

Save up to 50%

While Significantly

Enhancing Home Value
We Handle Council Approval
100% Australian Owned & Operated
We'll get in touch with you
We'll get in
touch with you
Builders of Outdoor Living Spaces
Redefining outdoor living for more than 60 years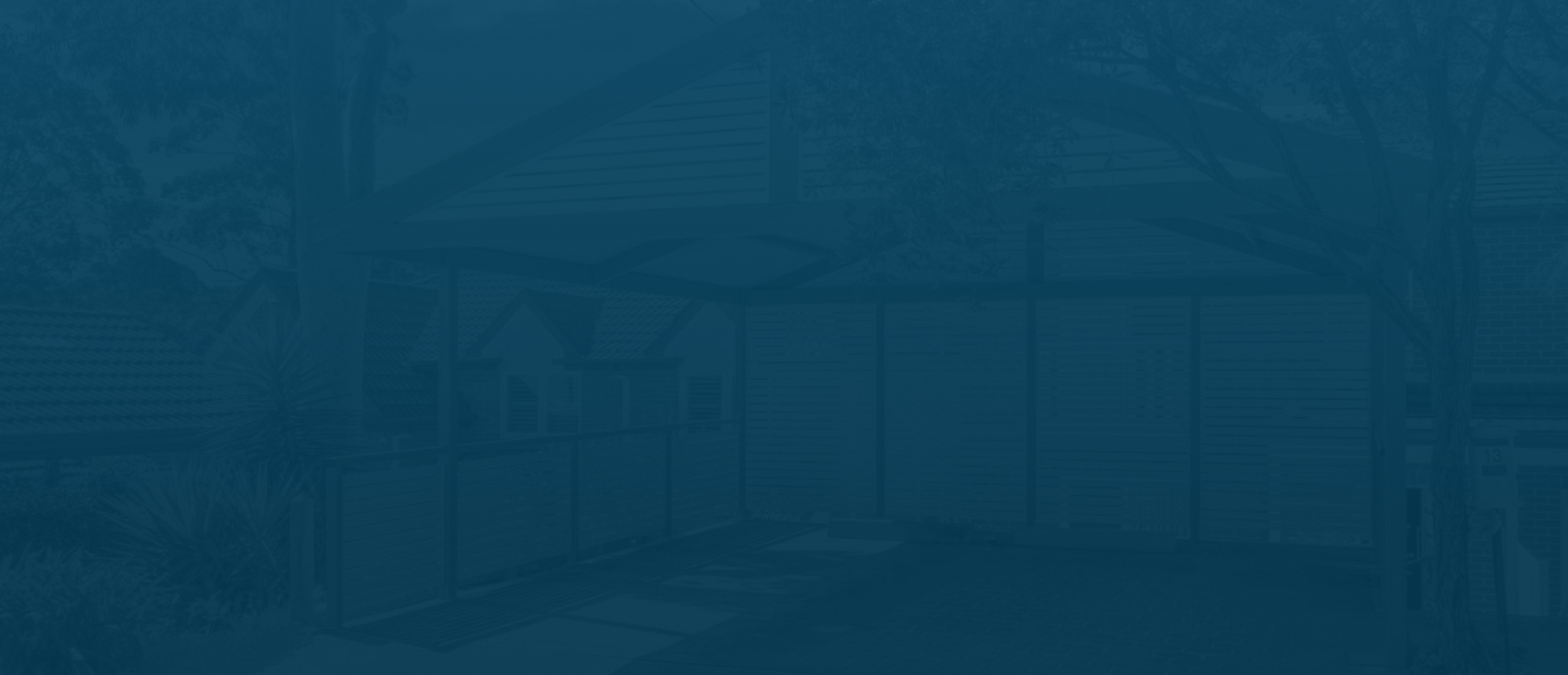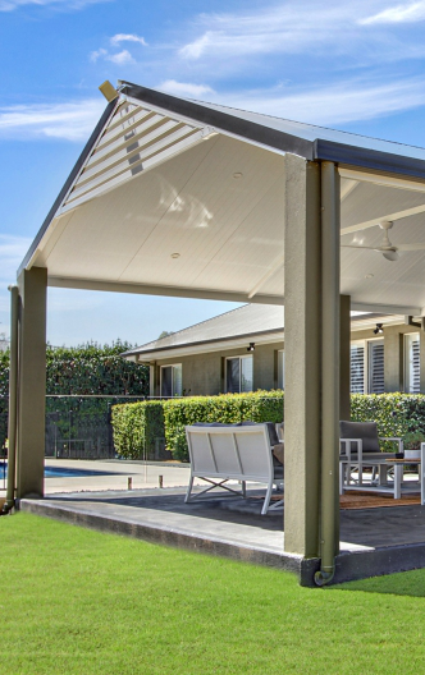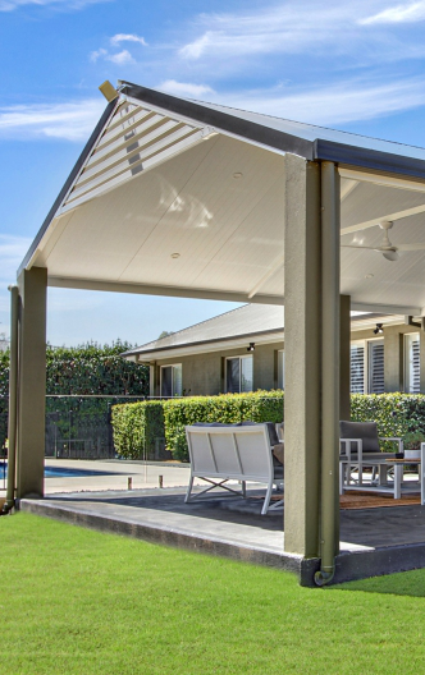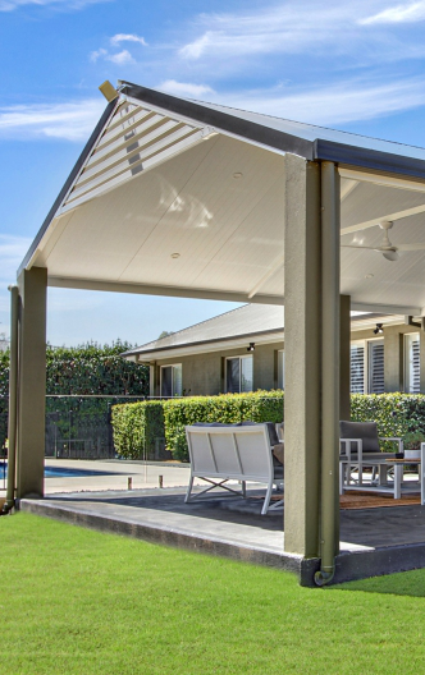 Enhance your
Outdoor Space
Pergolas, Alfresco areas, Carports, Patio awnings, Designer decks, Sunrooms & Glassrooms
With 60 years of experience and 100,000 satisfied customers, Hi-Craft Home Improvements is Sydney's top builder of outdoor living areas. Our expert team ensures your project is designed, built, and completed on time and within budget. Contact us today for a measure and quote to experience why we're the best in the business.
Creating Outdoor Living Space
Before & After Transformations
Hi-Craft Transforming Homes
Pics look awesome! Good Job! Please tell Graham we said hi…he spent too much time here in the planning!
Would you mind sending me the final invoice so I can pay the account with you. The work is finished and fabulous thank you very much!
We would like to express how happy we are with our new patio. The finished job is exactly what we wanted and it looks fantastic. We would especially like to thank your Production team for their excellent work and attention to detail in building our patio cover…
We have no hesitation in recommending Hi-Craft to any prospective customers.
Your whole team at Hi-Craft deserves a big pat on the back for the smooth and simple, old fashioned service. We are extremely happy with our carport and especially happy with the service we received. You can be assured that we will be recommending Hi-Craft to everyone!
The roof guy today Andre was a nice guy and I can say he did a great job. He did picked up some other bits that were not right and fixed them. It was a all day job started 7.30 am finished 4.30 pm a good worker. Thanks again for all your help.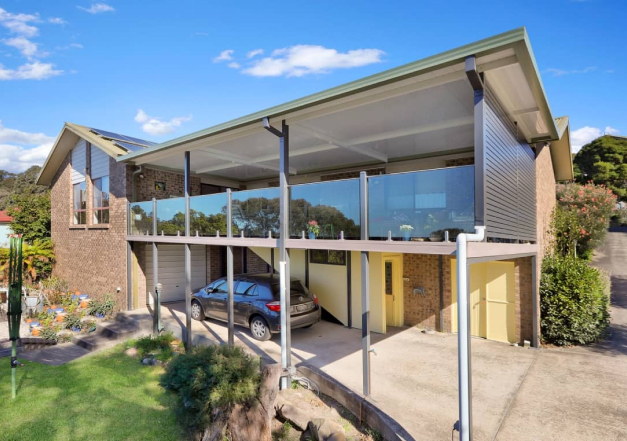 Pergolas, Alfresco areas, Carports, Patio awnings, Designer decks, Sunrooms & Glassrooms
At Hi-Craft, we offer the services of a specialist team who will make the whole process of improving your home as simple and hassle-free as possible. As a true testament to our high quality, a great amount of our business comes from repeat customers and referrals. Hi-Craft are Sydney's leading builder of Pergolas, Alfresco areas, Carports, Patio awnings, Designer decks, Sunrooms & Glassrooms. Contact us today to discuss your next project.
Enhance Your Lifestyle
Hi-Craft transform outdoor living areas into areas of beauty, quality and style. Whether it is a carport, pergola, patio awning, sunroom, alfresco area or deck Hi-Craft are the experts and will build an impressive structure you will be proud to have as part of you home.
By creating inviting outdoor spaces, you effectively extend your usable space and provide new areas for relaxation, entertainment, and recreation. Whether it's a beautifully landscaped garden, a cozy patio with comfortable seating, or a fully equipped outdoor kitchen, these spaces become natural extensions of your home.
Create a seamless link between your indoor and outdoor living areas for year-round enjoyment. While we all cherish our outdoor spaces, Australia's often harsh conditions can make outdoor living less inviting. Don't confine yourself within four walls; instead, embrace the best of both worlds with indoor-outdoor spaces that let you relish the outdoors while staying sheltered. Our team of skilled design consultants is here to assist you in crafting ideal entertainment spaces, ensuring you and your family can savour every moment."
Its inviting ambiance, well-thought-out design, and comfort amenities set the stage for enjoyable gatherings and celebrations. The fresh air and natural surroundings enhance the overall atmosphere, making guests feel relaxed and connected to nature. Outdoor living areas elevate any event, from casual barbecues to elegant soirées, leaving guests with cherished memories.