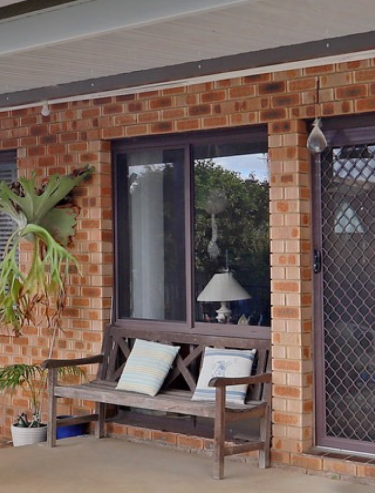 Wahroonga
Home Improvements Wahroonga

Improve Your Outdoor Living in Wahroonga
If your home and property in Wahroonga need a structural addition to enhance your outdoor recreation, call on Hi Craft Home Improvement.
We bring over 70 years of company experience in serving the Wahroonga community. Our design and construction teams know how to build one or more structures to enhance both your enjoyment of the outdoors and the look of your property.
If you're looking to add to your outdoor enjoyment, call us today on 1300 659 276 or use our convenient contact form.
Hi-Craft Home Improvement can work with you to design and build any of the following:
Pergola builders Wahroonga
Alfresco Area builders Wahroonga
Carport builders Wahroonga
Patio builders Wahroonga
Aluminium and hardwood deck builders Wahroonga
Sunroom builders Wahroonga
Pergolas in Wahroonga
These Japanese inspired outdoor living spaces give you the best in shaded outdoor enjoyment. You get to enjoy the warmth of the sun outside of its direct rays. Hi Craft Home Improvement's design and construction teams understand that your pergola must have both function and a style that matches your current property look.
Wahroonga's Expert Alfresco Area Builder
Want to bring the most stylish indoor living experience into the great outdoors?  Hi Craft Home Improvement will work with you to create an alfresco area that offers a gracious indoor look in an outdoor setting.
Carports in Wahroonga
Don't leave one of your most expensive and important pieces of property out in the wind, rain, hail, snow, and sun. Hi Craft Home Improvement can design and build a durable carport to protect your vehicle in any outdoor conditions. We also take seriously the look of our carports against the rest of the property. Let our experienced design team work with you to meet your car protection needs.
Wahroonga Patio Builders
When you think of a beautiful and functional outdoor recreation space, patios usually come to mind first. Hi Craft Home Improvement has over seven decades of experience helping Wahroonga customers get the patio space that they want. We know that you need an attractive space that meets your recreational needs. Let us show you how we can build the best patio possible for your needs and budget.
The Most Durable Aluminium Decks in Wahroonga
Aluminium decks can provide a high standard of attractiveness with the best possible durability. Our aluminium deck experts have installed these outdoor living spaces throughout Wahroonga. Hi Craft Home Improvement has the highest standards for design, construction, and customer satisfaction, and it shows in our commitment to building the best aluminium decks.
Wahroonga Hardwood Decks
Hi Craft Home Improvement knows hardwood decks. Our design and construction teams can work with you to find the right look, then make it come to life quickly and efficiently. Our Wahroonga customers appreciate our dedication to top-notch service before, during, and after construction. This includes our commitment to thoroughly cleaning the job site on completion.
Wahroonga Sunroom Design and Construction
Having guests over, but the weather did not cooperate? When it's too hot, too cold, too rainy, or just unpleasant outside, give your guests the feel of the outside while sitting inside. Sunrooms create great areas to socialise or enjoy the outdoors without actually going out in it. Throughout Wahroonga, we have helped customers extend their living space in this novel and beautiful fashion.
Hi Craft Home Improvement Can Improve Your Enjoyment of the Great Outdoors
Let us put seven decades of design and construction experience to work for you. We have proudly served customers throughout Wahroonga and look forward to working with you. Please call 1300 659 276 today for more information or to schedule an appointment. We look forward to your call.
---
At Hi-Craft, the specialist team will make the whole process of improving your home as simple and hassle-free as possible. Purchasing a Hi-Craft structure gives customers a full service from start to finish including a dedicated design consultant, an office team who look after approval submissions as needed, project managers and builders. Get a free measure and quote today to make your home improvement dreams a reality.