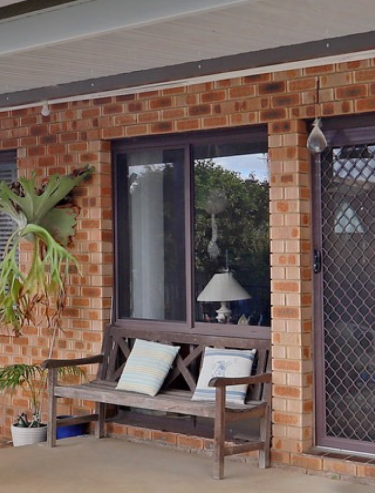 Springwood
Home Improvements Springwood

Springwood's Outdoor Living Experts
When you want to make the most of your property, accentuating your outdoor spaces is an excellent place to start. At Hi-Craft Home Improvements, we have seven decades' of experience in improving properties throughout Springwood. Our construction team always uses the best materials, so you know you'll benefit from lasting results. Additionally, we dedicate ourselves to taking your vision and bringing it to life. From the moment you begin discussing your plans with our team, we'll dedicate ourselves fully to the design and building process.
If you're looking to upgrade your Springwood home, contact Hi-Craft Home Improvements to see how we can help. To get in touch, make an online enquiry or phone us on 1300 659 276.
We specialise in creating durable and stylish outdoor living areas in Springwood. Our core service areas include:
Pergolas
Alfresco Areas
Carports
Patios
Aluminium Decks
Hardwood Decks
Sunrooms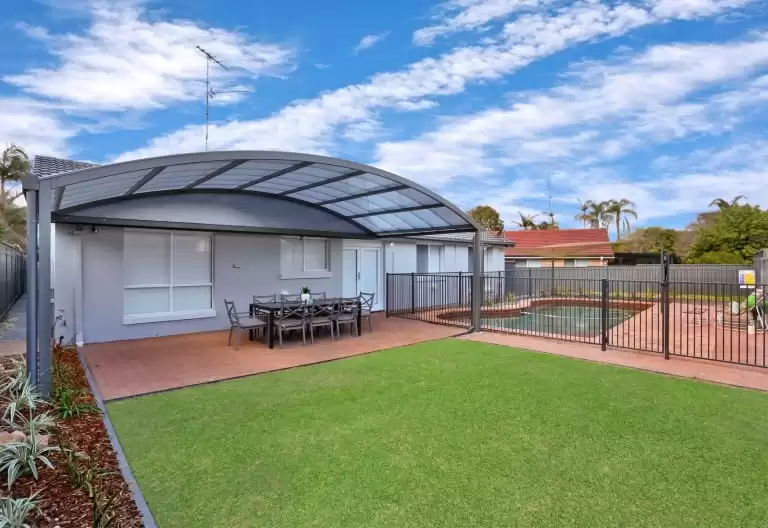 Pristine Pergolas in Springwood
When you want to make the most of Springwood's favourable weather, spending time in your garden is a must-do. Like most people, you probably don't want to expose yourself to direct sunlight throughout the day. When that's the case, try one of our pergolas in Springwood.
With modern designs that deliver plenty of shade, pergolas bring plenty of benefits to your home. In addition to keeping you cool when the sun is blazing, our pergolas are great for outdoor dining experiences. With the right lighting and furniture, you can create an ambience that's like nothing you've experienced before.
Alfresco Areas You'll Love
If you love spending time outside, you probably have some ideas for an alfresco area. At Hi-Craft Home Improvements, we have experience in creating alfresco areas throughout Springwood. When you come to us with your designs, we'll dedicate ourselves to making them come to life. If you're struggling for inspiration, we can help you out there too.
Patio Builders in 

Springwood

A high-quality patio can enhance your outdoor living. Here at Hi-Craft, we offer a wide range of patio awning solutions in Springwood, with each of our products featuring a selection of finishes, design elements, and materials.
Decking Builders in Springwood
At Hi-Craft Home Improvements, we know our customers prefer to diversify their options when it comes to decking. We're able to provide hardwood decking as well as aluminium.
When you're seeking an entirely authentic and traditional feel, try our hardwood decking solutions. We use the right types of wood and finishes to deliver longevity, plus we can aim for a colour that complements your existing decor.
Alternatively, if you're looking for low-maintenance decking in Springwood, try our aluminium products. Each one can be built to look like traditional hardwood, and there's a variety of colours available. Additionally, our aluminium decks are weather-proof, which means they'll withstand all the seasons Springwood has to throw at them.
Paving Designs that last
An excellent way to bring value to your home is to add paving. The right paving solutions act as a stable area for your outdoor furniture. Additionally, you can use your new space for barbecuing and socialising. When we're finished with your project, your lifestyle will change for the better.
Springwood Carport Builders
If you're proud of your car, one of the best ways to keep it safe is with a new carport. At Hi-Craft Home Improvements, we build sturdy carports that match your vehicle's specifications. In addition to keeping your vehicle safe, our carports can act as essential storage points. They're an excellent solution when you have more than one car in your household, and you need additional space for storage.
Adding a sunroom in Springwood
When the sun is shining, you probably want to make the most of it. One of the best ways to do this free from insects is to install a sunroom. We can add sunrooms to almost any kind of property. By the time we're finished, we'll enhance the value of your home and make it more enjoyable to live in.
---
At Hi-Craft, the specialist team will make the whole process of improving your home as simple and hassle-free as possible. Purchasing a Hi-Craft structure gives customers a full service from start to finish including a dedicated design consultant, an office team who look after approval submissions as needed, project managers and builders. Get a free measure and quote today to make your home improvement dreams a reality.