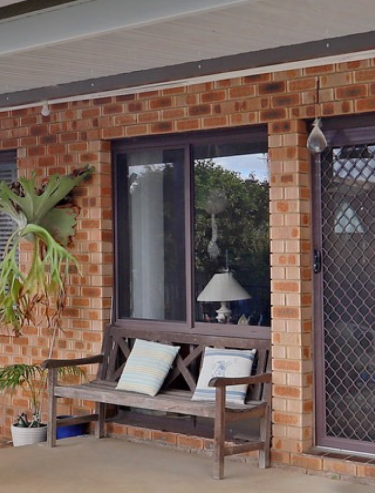 Richmond
Home Improvements Richmond

Enhance Your Outdoor Living in Richmond With Hi Craft Home Improvement
Hi Craft Home Improvement brings over seven decades of quality workmanship and design experience to your project, expertly crafting durable and attractive outdoor living structures. Our team has earned a strong reputation for great client service and amazing results
When you know that the time has come to enhance your outdoor recreation space, call the premier construction team in Richmond, Hi Craft Home Improvement. Call us today at 1300 659 276 or use our convenient online contact form.
We specialise in creating durable and beautiful:
Pergolas
Alfresco areas
Carports
Patios
Aluminium and hardwood decks
Sunrooms, and more
Reliable Pergola Builders in Richmond
Looking for the style and comfort of a pergola? These fashionable additions to outdoor entertainment areas add beauty to your property and function to your outdoor space. Our design and construction teams have earned a solid reputation throughout Richmond, NSW in providing pergolas that add real value to your property, and that are great for outdoor recreation.
Alfresco Area Design and Construction in Richmond
Experience the beauty and charm of nature in your own alfresco area. Throughout Richmond, Hi Craft Home Improvement has established a premier reputation for the design and construction of beautiful and functional alfresco areas. Trust our team to work with you to craft the perfect alfresco area for you and your family.
Richmond's Reliable Carport Builders
After your home itself, your most valuable and necessary possession is likely your automobile. To shield its exterior from damaging exposure to weather, you need a carport.
To be effective. your carport must feature solid design and durable construction. In Richmond, customers know that Hi Craft Home Improvement are the team to call for your carport project. We know the value of what the carport protects, so we use the best quality materials and most effective design techniques available.
Richmond's Experienced Patio Builders
When you envision your outdoor recreation improvement plans, they likely centre around building a new patio. A well designed and constructed patio provides an excellent gathering space for family, friends, and anyone else who comes over. Hi-Craft Home Improvement is Richmond's leading patio and construction design team, and we have served the area's outdoor living needs for over seven decades. Call today for more information or to schedule an appointment.
Aluminum Deck Experts in Richmond
Planning to add an aluminium deck to your outdoor living space? A deck crafted from durable and long lasting aluminium will provide a lifetime of outdoor enjoyment. In Richmond, Hi Craft Home Improvement has served as the area's top outdoor living construction team since Sir Robert Menzies served as Prime Minister. Let us help you get the durable and functional aluminium deck of your dreams.
The Best Hardwood Decking Designers and Builders in Richmond
A hardwood deck provides optimal space for friends, family, and others to gather comfortably to enjoy Richmond's beautiful days and nights. Our design and construction teams strive to provide a final product that meets your recreation needs while perfectly complementing its surroundings.
Richmond's Best Sunroom Builders
Sunrooms provide optimal protection from the extremes of weather and the discomfort of insects while also providing immersion into the great outdoors. Hi Craft Home Improvement has served as the top designer and builder of sunrooms for clients in Richmond, bringing over 70 years of experience to each job. Expect the best from our design and construction teams, each of whom share the same dedication to creating a beautiful and quality product within budget.
Improve Your Outdoor Living in Richmond With Hi-Craft Home Improvement
Hi Craft Home Improvement has spent decades building a top reputation for top quality, professional results and friendly service in Richmond. We draw upon our years of experience with every job we approach, every time. Each member of our team takes pride in providing the best customer service, from the design phase right through to a thorough cleanup to conclude each job.
You can trust us to provide reliable service as we craft a beautiful and durable outdoor living product that will enhance both your lifestyle and property value.
---
At Hi-Craft, the specialist team will make the whole process of improving your home as simple and hassle-free as possible. Purchasing a Hi-Craft structure gives customers a full service from start to finish including a dedicated design consultant, an office team who look after approval submissions as needed, project managers and builders. Get a free measure and quote today to make your home improvement dreams a reality.