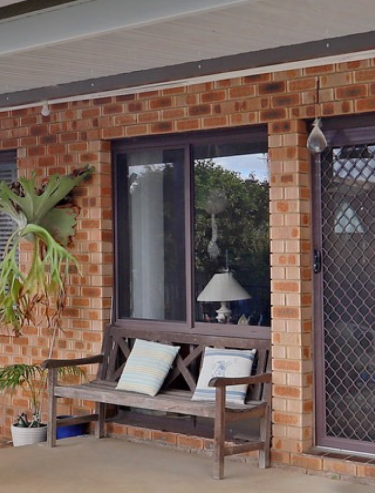 Penrith
Home Improvements Penrith

Hi-Craft Home Improvements Penrith
At Hi-Craft Home Improvements, we provide a wide range of outdoor options for Penrith and beyond. From pergolas to sunrooms to hardwood decks and patios, we have the skills and expertise required to customise your home and improve your overall quality of life.
Penrith's Outdoor living Experts
We offer a wide range of outdoor living options to meet a variety of needs. When you utilise the full potential of your indoor and outdoor living spaces, you are able to enjoy them any time of the year.
We specialise in creating durable and beautiful:
Pergolas
Alfresco areas
Carports
Patios
Aluminium and hardwood decks
Sunrooms
And more
Pergola Builders in Penrith
The pergola builders at Hi-Craft Home Improvements are highly skilled experts who are able to install a variety of designs throughout Penrith. If you're looking for the right pergola builder to take on your project, you've come to the right place.
Our custom designs are created specifically for you and are built by a team with the right knowledge and experience to make it truly yours. We'll help you choose the finish and particular design that matches perfectly with your home.
Alfresco Area Experts in Penrith
We provide well-designed custom alfresco areas for your home. At Hi-Craft, we understand the important role such an area has in transforming your home and providing a great space to entertain or just relax.
We'll take care of each aspect of the alfresco build for you from initial design through to final construction. Call us today and enjoy a free consultation and quote.
Penrith's Most Reliable Carport Builders
At Hi-Craft, we offer carports and carport construction custom designed to improve the appearance, value and functionality of your home. Let our experts give you a safe place to store your car, protect your living space and expand your property. Let us help you find the right carport solution.
Penrith Patio Builders
Here at Hi-Craft, we offer a broad range of patio design and construction services. Our patio experts have the knowledge and skills to create custom patios designed just for you. Let us enhance your living space and improve your overall quality of life. Give us a call today to begin taking advantage of Australia's great climate!
Aluminium Deck Builders in Penrith
Hi-Craft Home Improvements can install custom aluminium decks for your home. From design to construction, our experienced and professional team will complete your project on-time and within your budget. Let our leading Penrith aluminium deck builders create the perfect addition to your home.
Hardwood Decking Experts in Penrith
Another outdoor living solution provided by Hi-Craft Home Improvements is hardwood deck design and construction. A deck is the ideal place to relax at the end of a long day, entertain family and friends or just enjoy the great outdoors. As experts in designing hardwood decks in Penrith, we have the skills and expertise to completely transform your home with a deck built especially for you. Contact us today to discuss your hardwood decking needs.
Penrith's Most Trusted Sunroom Builders
At Hi-Craft Home Improvements, we offer comprehensive sunroom design and construction, providing outdoor living solutions that improve quality of life and give you ample space for entertaining or just relaxing. Make contact with the Penrith sunroom experts who can transform your living space and enhance the value of your home.
Choose Hi-Craft Home Improvements for Your Outdoor Living Needs in Penrith
The great Australian lifestyle is about spending time with those you love in the surrounding climate. Here at Hi-Craft Home Improvements, our specialty is outdoor living solutions. We strive to transform your home while improving your overall quality of life.
---
At Hi-Craft, the specialist team will make the whole process of improving your home as simple and hassle-free as possible. Purchasing a Hi-Craft structure gives customers a full service from start to finish including a dedicated design consultant, an office team who look after approval submissions as needed, project managers and builders. Get a free measure and quote today to make your home improvement dreams a reality.