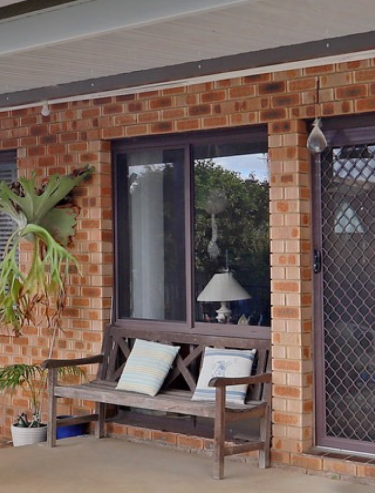 Emu Plains
Home Improvements Emu Plains

Emu Plains Outdoor Living Experts
Living in an area such as Emu Plains comes with plenty of blessings. When you want to make the most of your idyllic lifestyle, you may want to look into some home improvements. At Hi-Craft Home Improvements, we have seven decades of design and workmanship experience behind us. Whether you're seeking a pergola that'll accentuate your outdoor space or you want to add a pergola to your property, we're here to exceed your expectations.
If you're looking to upgrade your Emu Plains home, contact Hi-Craft Home Improvements to see how we can help. To get in touch, make an online enquiry or phone us on 1300 659 276.
We specialise in creating durable and stylish outdoor areas in Emu Plains. Our core service areas include:
Pergolas
Alfresco Areas
Carports
Patios
Aluminium Decks
Hardwood Decks
Sunrooms
Dependable Carport Builders in Emu Plains
When there's more than one car in your household, you may find yourself fighting for a parking space. One way to overcome this is by using our carport builders in Emu Plains.
Using a combination of solid designs and sturdy construction materials, our Emu Plains carport builders will provide you with an invaluable space for storing your automobile. Each carport project benefits from high-end materials, so you know the result will be built to last.
Pristine Pergolas in Emu Plains
If you have an outdoor space that you adore, it's natural to want to spend more time there. Although enjoying your garden is a worthwhile pursuit, you still need some shade.
With our pergolas in Emu Plains, you can enjoy your outdoor spaces no matter what the weather is like. As a fashionable addition to any household, a pergola could increase your property's value too. Each one provides enough shade for you to avoid harmful sunlight levels, while still giving you the benefits of fresh air.
Producing Gorgeous Alfresco Areas
When you're looking for an alfresco design service in Emu Plains, we're the team for you. At Hi-Craft Home Improvements, we produce alfresco design plans that suit all kinds of lifestyles. Whether you're looking for a contemporary outdoor space or a family-friendly living area in your garden, we're able to help.
From the moment we first meet you, we'll take your design ideas on board. Our aim is to go from conception to creation, allowing you to bring your design ideas to life.
Experienced Patio Builders in Emu Plains
One of the easiest ways to make your garden more functional is by adding a patio. When you hire a patio builder in Emu Plains, you generate a stable area on which to position your outdoor furniture. With the right design, your new patio acts as the perfect place to socialise with family and friends. Our team always uses high-end materials and the best building techniques. As a result, your new patio will become a home feature that you can enjoy year after year.
Add an Aluminium Deck in Emu Plains
Decking is a favourable outdoor asset that many people love. At Hi-Craft Home Improvements, we take our efforts a step further with aluminium decks in Emu Plains.
Each aluminium deck retains the aesthetic benefits of wood, while being easy to maintain. When you choose an aluminium decking installation, you're choosing a material that will last, and that's easy to maintain. As a weather-proof form of metal, aluminium is also resistant to rust.
Decking Installations in Emu Plains
When aluminium isn't the right material for you, our hardwood decking installations in Emu Plains are available. Hardwood decking is usually preferred by those who enjoy wood's authenticity.
When you discuss your recreational needs with our design and construction team, they'll try their best to meet them. We always use materials that support your property's overall aesthetic and structure.
---
At Hi-Craft, the specialist team will make the whole process of improving your home as simple and hassle-free as possible. Purchasing a Hi-Craft structure gives customers a full service from start to finish including a dedicated design consultant, an office team who look after approval submissions as needed, project managers and builders. Get a free measure and quote today to make your home improvement dreams a reality.