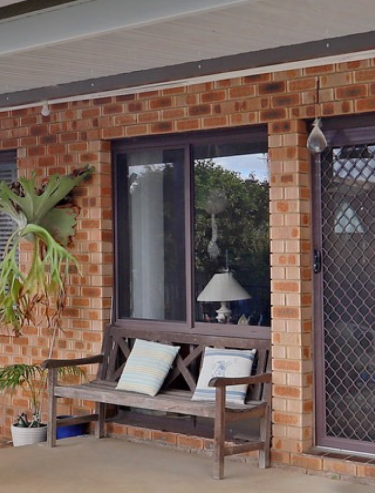 Castle Hill
Home Improvements Castle Hill

Castle Hill's One Stop Shop For Outdoor Living Expertise
For over 70 years, Hi-Craft Home Improvements has helped Castle Hill residents get the most out of their outdoor living. Our experienced construction teams use top quality materials to bring your outdoor living dreams to life.
Looking to upgrade your outdoor entertainment and recreation space? Call us today at 1300 659 276 or use our convenient online contact form.
We specialise in creating durable and beautiful:
Pergolas
Alfresco areas
Carports
Patios
Aluminium and hardwood decks
Sunrooms
And more
Castle Hill's Pergola Experts
Pergolas serve as a stylish and useful addition to your outdoor space. Our team of pergola builders have experience in making sure that your new outdoor living meets high standards of both beauty and function. They will work with you to create a unique design that complements your landscaping scheme and the look of your home.
Alfresco Area Contractors in Castle Hill
A well designed and constructed alfresco area can add value to both your property and your outdoor living experience. Hi-Craft Home Improvements offers the most capable team of designers and tradesmen to help you realise your alfresco area dreams.
Castle Hill Most Trusted Carport Builders
You need a reliably built and durable carport. After all, it protects one of your most valuable possessions from the elements and other possible damage. Since it plays such an important role, trust the experts at Hi-Craft Home Improvements to provide the best carport construction service in Castle Hill.
Castle Hill's Reliable Patio Builders
A great patio transforms both the look of your home and the quality of outdoor life. Make sure that you get the most trusted patio design and construction team in Castle Hill, Hi-Craft Home Improvement. We work with you to make sure that your new patio conforms to your needs and your budget while looking terrific.
Aluminium Deck Builders in Castle Hill
Castle Hill residents know that when they need quality aluminium decking and other services, Hi-Craft Home Improvement offers the best quality for the best price. Our design and construction team dedicates itself on every job to bringing the client's vision to life on time and on budget.
Castle Hill's Premier Hardwood Decking Experts
Castle Hill's scenic beauty and temperate climate make it a great location to get the most value from a deck. When you need an experienced team to design and/or build a hardwood deck that perfectly complements your outdoor living needs, look no further than Hi-Craft Home Improvement. Our team will strive to bring you a beautiful and functional hardwood deck that you, family, and friends will enjoy for decades to come.
Reliable Sunroom Construction in Castle Hill
Sometimes you want to experience a gorgeous sunny day, but safe from biting insects and shielded from the heat of the day. They also provide comfortable and functional additional living and recreation space. Castle Hill's premier sunroom design and construction team come from Hi-Craft Home Construction. Let our experienced designers work with you to create a sunroom that adds to the value of both your home and your life.
Hi-Craft Home Improvements Make Outdoor Life More Enjoyable in Castle Hill
Over seven decades of design and construction experience goes into every project. Our construction teams have earned a solid reputation for on-time work and thorough cleanup at each job's conclusion. Castle Hill residents know that when they need improvements to enhance outdoor living, they can rely on the friendly professionals from Hi-Craft Home Improvement.
---
At Hi-Craft, the specialist team will make the whole process of improving your home as simple and hassle-free as possible. Purchasing a Hi-Craft structure gives customers a full service from start to finish including a dedicated design consultant, an office team who look after approval submissions as needed, project managers and builders. Get a free measure and quote today to make your home improvement dreams a reality.